Wing Archery John Williams TD hunting recurve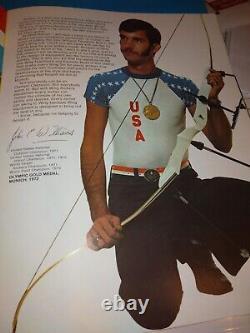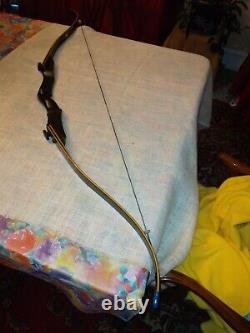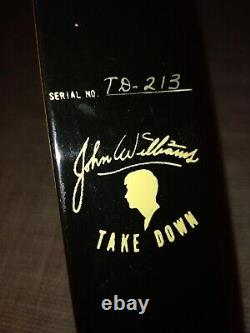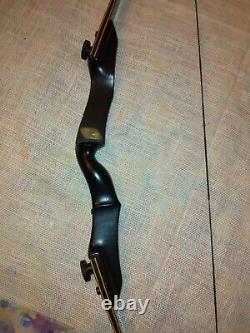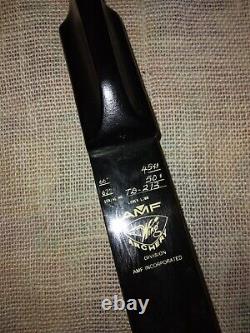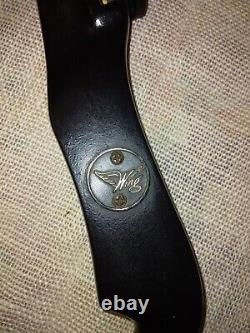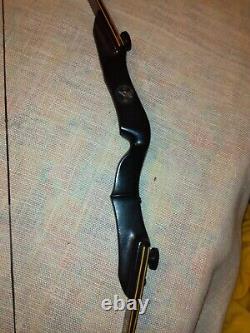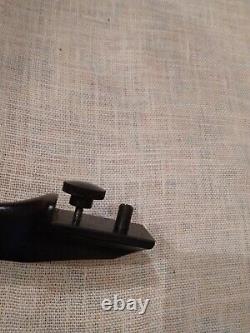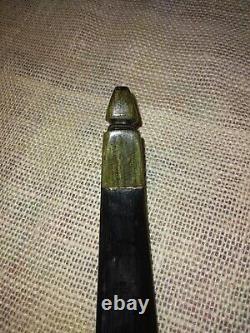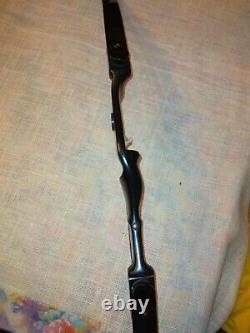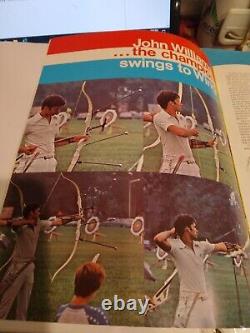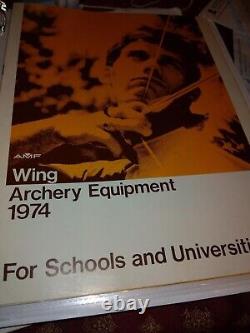 One somewhat vintage and uncommon Wing Archery "John Williams Takedown" in hunting weight. RH, 50#, 62, Serial # TD-213. Wing AMF era circa 1974-5. John Williams was US National Champion early 1970's and Olympic Gold Medalist 1972 in Munich.
This is a nice bow for several reasons: Condition. And the grips were one of the best.
Carroll's were similar and a little better. Not interchangeable with Carroll's or P2's. The limbs lock with a post and bolt.
The post comes all the way through the limbs, and it looks like stabilizers can be added there. There is also a standard stabilizer bushing.