Vintage 1970 Bear Archery TIGERCAT Recurve Hunting Bow 58, 35#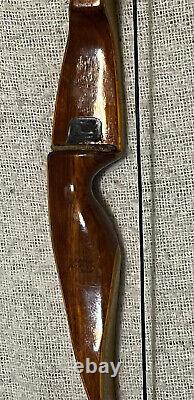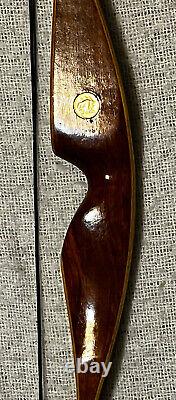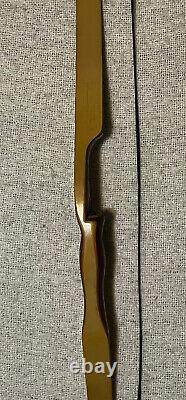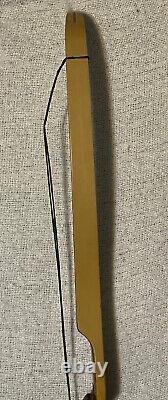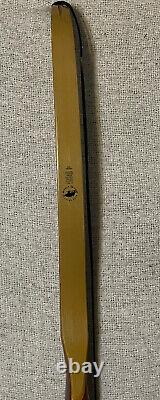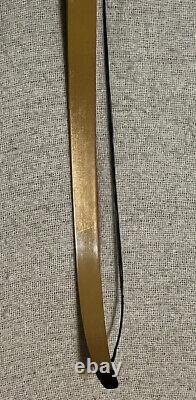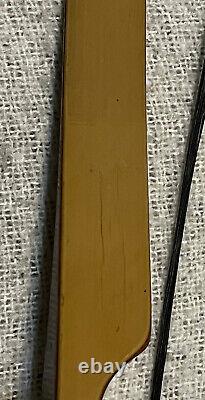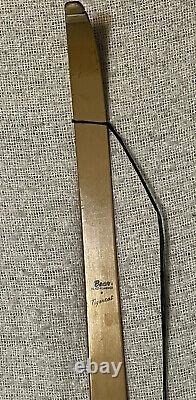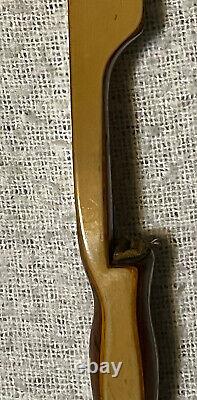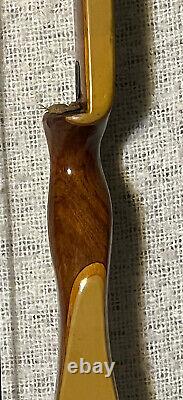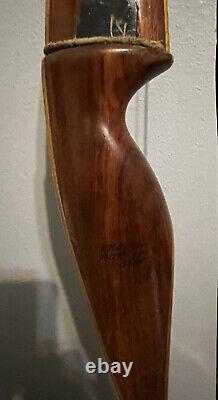 Vintage 1970 Bear Archery "TIGERCAT" recurve hunting bow. Its overall length of 58in. And draw length of 28in. Make it suitable for both men and women.
The draw weight of 35lbs. Gives it enough power for successful bow hunting.
Crafted from wood and fiberglass, this traditional recurve bow boasts a classic design with beautiful browns and white colors. Its brand, Bear Archery, is known for producing high-quality archery equipment, and this model is no exception. The bow has blemishes and scratches. In picture number 4 I took a close up of either a scratch or a crack, not sure there nothing on the other side of the bow.
Be sure to examine the pictures carefully.