New 55 Bear Archery Cheyenne Recurve, 40, 45, 50, or 55#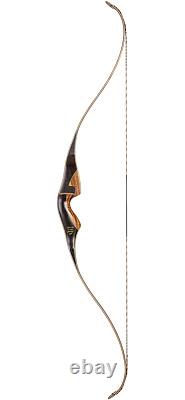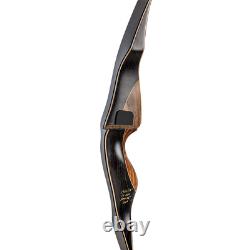 Cheyenne was a collaboration between father and son - Grant Neil Byce II, Fred Bear's retired master bowyer, and Grant Neil Byce III, Bear Archery's director of operations. The bow's length handles the swept-back style limbs of the Take-Down, while the grip is designed to feel full in the hand while incorporating the half-moon styling reminiscent of Fred's favorite bows of the early 60s. Choose from 40#, 45#, 50#, or 55#. Limb Cores made with maple laminate and overlaid with high-strength black fiberglass. Crowned, cut-on center arrow shelf with leather side plate and bear hair arrow rest. Dynaflight 97 Flemish String Included.
Tips handcrafted and layered with fiberglass.