Vintage Collector's Ben Pearson Javelina Recurve bow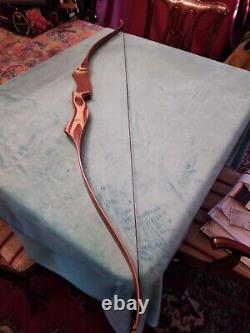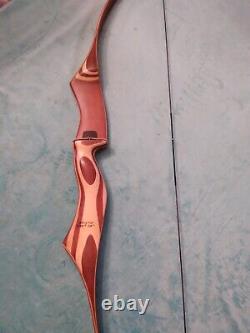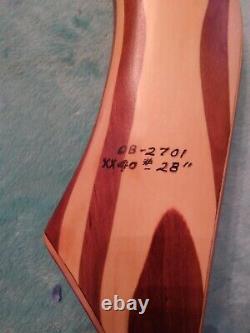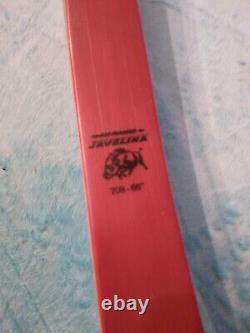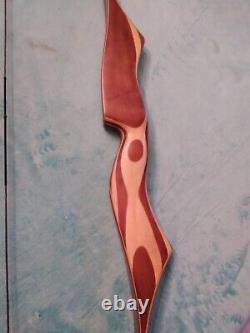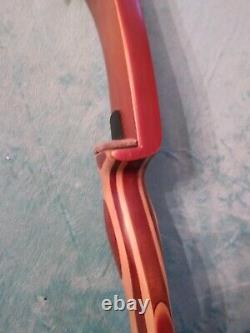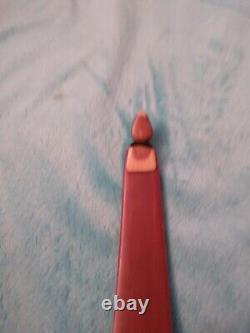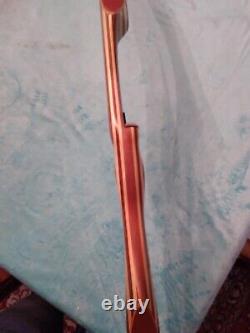 One vintage Ben pearson Javelina recurve. RH, XX40# which usually means about 38#, 66, Serial # 08-2701and model # 708. Riser alternating maple and medium brown wood strips in I-beam construction. Not full gloss and not satin. I call it semi-gloss finish.
Rug rest and leather plate, which are probably aftermarket. Medium brown glass in good condition. One small glass scuff and some early stress lines.
Very small tips for BP. Big wood riser for stability. Long limbs for smooth release.